Joe Frank Andrew Frank Jason Coleman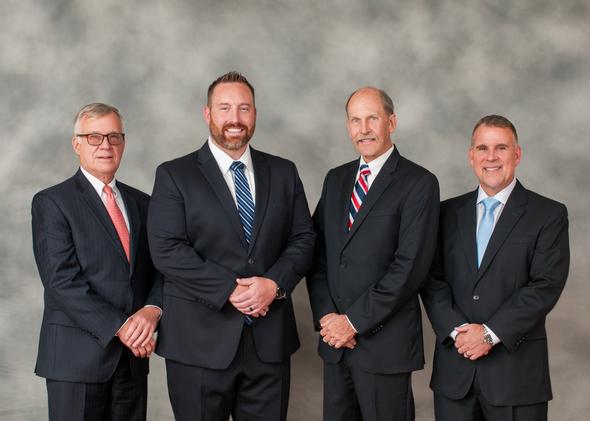 Click for-Riskalyze Client-Facing Video

Welcome
Our firm is committed to serving pre-retirees and retirees in Southern New Jersey, South Eastern Pennsylvania and Northern Delaware.
Our goals in assisting our clients in retirement are:
Preserve and protect the assets they have spent a lifetime accumulating.
Convert those assets into a predictable, dependable income to last their lifetime.
Many of our clients who are nearing or who are in retirement seem to share some common financial struggles. Even though many of our clients have accumulated significant wealth, they are concerned about protecting the assets that they have worked so hard to save. They also worry that what they have saved may not be enough to last their lifetime.
We have a process that we use which adheres to the guidelines stated in the Uniform Prudent Investor Act. Based on your financial goals and desires, we design a plan utilizing this Retirement Income Formula.
We are independent financial advisers, specializing in retirement income planning for our clients. Our broker dealer, Cambridge Investment Research, Inc., supports our practice and respects our independence as financial advisors.
Here are some of Cambridge's core tenets:
Traditional values and conservative business practices.
Dedicated to serving independent financial professionals and committed to remaining privately owned.
Allows financial professionals to offer non-proprietary products, such as mutual funds or annuities, from a wide variety of companies.
Clients come first, and we all need the freedom to customize our businesses, our way, to best serve our clients.
We believe your financial professional should not be pressured or distracted by corporate interests and is able to focus on what is best for you and your financial goals.
Driven by our core values of integrity, commitment, flexibility and kindness.
Discover what to look for in a balanced mutual fund and learn how this type of fund might be used in a portfolio.

A teen with a part-time job can contribute to a Roth IRA, which is a flexible way to accumulate funds for college, retirement, and other long-term needs.

Staying disciplined in building a well-constructed portfolio over time can help carry investors through the market's rough spots.

The pro-rata rule determines how much of a traditional IRA distribution is taxable. Read this article to learn how the rule is applied.
Estimate how much would remain after paying income taxes and penalties if you took an early distribution from a retirement plan.

Estimate the future value of your current savings.

Use this calculator to determine whether you qualify for the different types of IRAs.

How much do you need to save each year to meet your long-term financial goals?